Hello. This is Professor AKIA. Thinking about turning that into Doc AKIA.
But that is another matter.
In 2016, I was writing a review collection of 2015 Korean movies. However, life took hold and I had to give it up.Now in 2017, it has becomes somewhat of irrelevant. So, I decided to just release what I had written up to that point on this blog. This is part 1.
2015 Korean Movies Overview
As the 7th largest movie in the world, 2015 was another good year.
☺ "Yes, Korea is that significant a market just behind the following national markets"
North America, China, Japan, France, UK, India.
☺ "Germany and Russia should inhale our exhaust fumes"
In 2015, the total gross of the Korean box office was $1.42 billion which is a $42.6 million increase over last year's gross once you adjust for the currency exchange rates changes. You may not know it but the value of the Korean "Won" has been on the decline as the Korean economy is not doing so good.
In total, 217 million tickets were sold to movie goers and 52% of them went to see domestic Korean movies over imported mostly Hollywood foreign movies. This is a 2% increase over 2014 but an 8% decline from 2013. Since 2011, more Koreans have went to see Korean movies than Hollywood movies and it is nice to see this trend is still going.
While the statistics show that a total of 1,208 movies had some kind of theatrical release during 2015, it has to be said that only about 200 movies or so got any kind of major release. Korean movies make up about 80 of that 200 figure. Like last year, there were 3 movies that sold more than 10 million tickets in Korea. This is the milestone number for movies here.
"Veteran" and "Assassinations" tops the new entrees into that esteem clubs this year followed by "Avengers: Age of Ultron." This means that "Veteran" bumps "The Host" (2005) down a peg to become the third highest grossing Korean movie of all time just behind "Ode to my father" (2014).
☺ "So, a good year"
Korean Movie References
"The Host" (2005)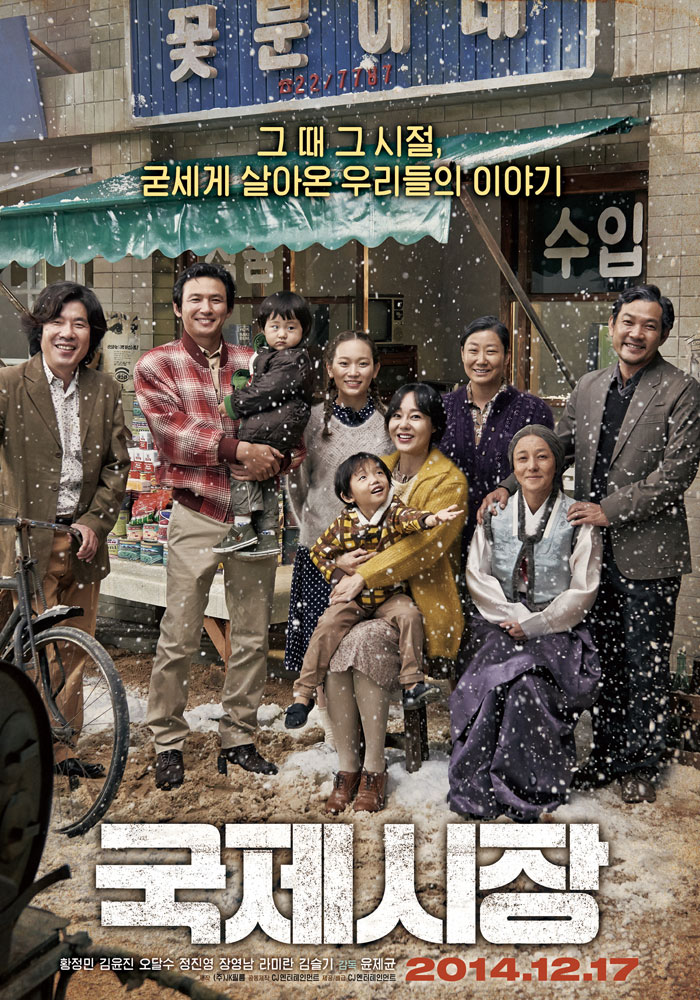 "Ode to my father" (2014)
"Veteran" (2015)
"Assassinations" (2015)
"Coin Locker Girl" (2015)